Playground Repairs
We have been servicing playgrounds in the Washington DC metro area for over 30 years. In addition to playground installation, construction and demolition, we also offer support in playground repairs, which is part of our overall maintenance service of playgrounds. Whether it is a slide, swingset or any other sort of equipment, we can repair it if you are in Washington DC, metro Maryland or Northern Virginia.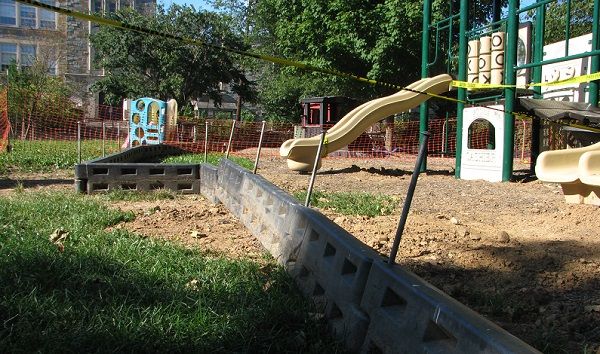 Certified Wood Fiber Mulch
Certified Enginneered Wood fiber, also known as playground mulch, is a higher quality mulch recommended for playgrounds. It is important that children have a safe, clean and reliable surface to play on. We deliver certified Engineered Wood Fiber throuhgout Washington DC, Maryland and Northern Virgina. We can also install it for you! If you need a custom quoate for a deliver, just give us a call at 301-840-0707.

Sandbox Covers
Our Weighted Edge Sandbox cover is very popular with schools and daycares. Each cover has weighted chains inserted into the edge, so that the cover easily stays firmly over your sandbox. Sandbox covers come iin a variety of sizes. Best of all, each of our Weighted Edge Sandbox Covers are custom made in the USA. This is a durable and quality product that is perfect for your school or daycare!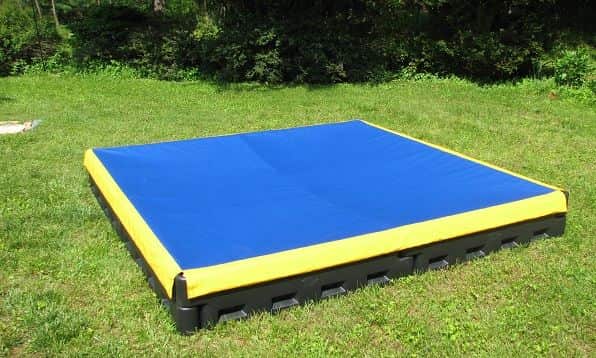 Plastic Borders
Playground Plastic Borders are popular for playgrouds, gardens or any sort of outside space. You can pick up playground plastic borders from our facitly in Dickerson, Maryland or we can install them. If you installing a new playground or garden for your school or organization, consider playground plastic borders.